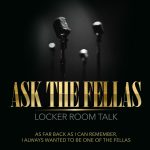 (0:20)  INTRO: Dodgers WIN!
(9:50)  Breaking up.
(18:50)  PornHub.
(20:35) What's less taboo?
(24:24) LQ: My 7 year old kid thinks "sex" is yucky.
(43:25) Travel back 25 years, what would be on your wishlist?
(48:50)  Three Flowers/Tres Flores
(1:07:05) OUTRO
Join Jerokee, Sho'Mar, Micktorious, and Barlos discuss some of the most thought provoking and talked about topics known to man.  We say what you aren't willing to admit in public.
Special Thanks to Ramon and The Chicano Shuffle for creating the Ask The Fellas Theme Song!