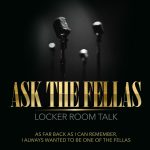 Episode 145
(00:23) The Battle of Puebla 
(10:19) BARLOS RECIPE'S: Micheladas

Ice
Clamato
Tapatio
Lime
Tajin
Chamoy
Worcestershire Sauce
Pepper
Your favorite beer
(15:30) Chips with Tapatio or Valentina.  Going down with your mouth full of hot sauce?
(20:35) Do women catch feelings if they experience great sex?
(38:05) LISTENER QUESTION: Why do men only remember the women they didn't have sex with?
(52:11) LISTENER QUESTION: My homie broke up with my sister.  Should their breakup have an impact on our friendship?
Dedicated to our friends.  
May your troubles be less,
Your blessing be more.
An nothing but happiness
Come through your door.