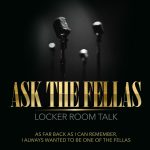 Episode 147
(00:23) How long would it take to get over a breakup.
(13:25) How to prevent dick cheese.
(22:30) The Intro!
(26:30) Girls that charge you to send them dick pics.
(33:10) LISTENER QUESTION: My daughter wants to join a Co-Ed Fraternity.
(40:00) LISTENER QUESTION: My ex-girlfriend wants to hang out while my girl is gone for 6 months.
(49:30) Period sex.