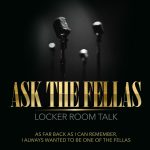 /What Men DON'T Want, Episode 150

(00:23) Boxing has dipped in popularity.
(9:42) LISTENER QUESTION: Can men make new friends after the age of 35 without it being weird?   
(22:50) LISTENER QUESTION: What doesn't feel good in bed for men.
(34:35) Licking buttholes.
(35:50) OSO QUESTION: Ana De Armas vs. Lizzo?
(51:40)  Ain't Nothing But A Gangsta Party?
(1:03:30) Smoking out with my teacher.