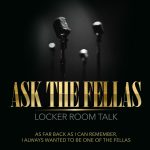 Episode 193
Alternate title: Sombody's Watching me, Booty Rockin' Everywhere, Good Trip-Bad Coke, Bigger and Better
(0:23) Cabo trip.
(01:05) Great trip, bad coke.
(07:55)  I thought I was going to die.
(16:00) I peed in the pool.
(21:12) I felt like I was being watched…on camera.
(25:05)  Barlos and Shomar wanted to experience an Indecent Proposal.
(19:09)  Your sex memories sold to you at the end of the trip.
(29:39) Booty everywhere.
(36:26)  Mandatory testing to enter the USA.
(41:00) Osoe Type Question.
(48:25) The Bigger The Better.
(53:03) Funny moments from Cabo.