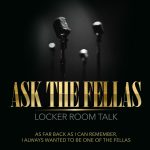 Episode 206
ALTERNATIVE TITLES: Well Endowed, Pour A Little For The Homies That Ain't Here, Thank you, Measuring Contest, Don't Eat The Nachos
(0:23) Cheers!
(4:20) Getting wasted with Kool-aid and…
(9:00) Would you share your lottery winnings if…
(20:46) LISTENER QUESTION: My girl brought a hot girl into our bedroom, but now wants to bring a man.
(34:55) Movie Review: Gray Man
(38:40) Thank you to everyone who has supported us over the years.
(48:20) Dick Myths.
(56:05) Smelly Pussy.