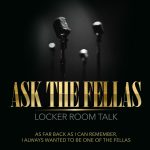 Episode 215
ALTERNATIVE TITLES: Big Booty Lola, The Procedure, No Ass Is Too Big, Soaking, Let Her Finish, Family Time, To Tell The Truth, What's Done In The Dark, Honesty Is The Best Policy, The Letter P, The City for Best Tacos,
(0:23) Welcome back!
(34:49) The Perfect Job, but…
(39:45) The Letter Game.
(44:16) LADY FELLA LISTENER QUESTION: How important is it for my husband to make an effort to spend time with my family during get-togethers.
(1:04:00) The Best Taco List