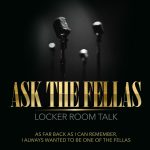 Episode 227
ALTERNATE TITLES: Kinda Catholic, Confessions, Living On A Prayer, The Champagne of Seltzers, Dude Looks Like A Lady, Showing Their Ass, Fuck Them Kids, New Vocabulary, Dick Pic Law, Rate My Dick Pic, Free The Nipple,
(0:23) Welcome.
(10:08) I married my sister…by accident.
(23:38) Sidewalk Rule.
(34:30) LISTENER QUESTION: I discovered that my good friends oldest boy likes to dress in women's clothing.
(46:22) LISTENER QUESTION: My first date kept texting throughout our dinner.