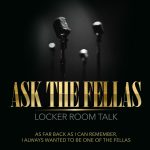 •  Have you ever been fired from a job?
•  When is the first time you touched a booty?  (10:10)
•  Seeing boobies for the first time. (17:20)
•  If a girl uses sex toys, can she still be considered a virgin? (19:50)
•  80s and 90s TV theme songs. (27:30)
•  Is sex with a sex robot considered cheating? (34:50)
•  Why some women don't want their partner to masturbate. (36:32)
Join Jerrokee, Sho'Mar, Micktorious, and Barlos discuss some of the most thought provoking and talked about topics known to man.  We say what you aren't willing to admit in public.