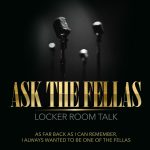 (0:20)  We think we have COVID.
(6:30)  Shopping at the 99 Cents Only store.
(13:40)  If one of us were to get arrested, what would we assume they got arrested for?
(31:20)  If you were in jail, what would you do to earn respect in jail?  What's it like to be in county jail?
(42:45)  What's it like to grow up in the streets of South Central Los Angeles in the mid 80s to late 90s.
Join Jerokee, Sho'Mar, Micktorious, and Barlos discuss some of the most thought provoking and talked about topics known to man.  We say what you aren't willing to admit in public.
Special Thanks to Ramon and The Chicano Shuffle for creating the Ask The Fellas Theme Song!