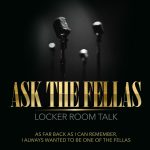 Episode 111
•  (0:20)   Falling asleep while having sex AND initiating sex while your girl is sleeping.
•  (16:30)    Clearing up that sex with a sleeping person is not rapey!  It's with a live-in girlfriend or wife.
•  (19:50)  What if your significant other cheats on you?  Does that give you the ultimate excuse to cheat on your significant other?
•  (31:35)  LISTENER QUESTION: Would you delete your social media profiles for your significant other?
•  (47:25)  Would you choose a friend to be the sperm donor if you were having trouble conceiving, BUT you don't have that much money for in vitro fertilization so your friend has to have sex with your wife the ol' fashioned way?
•  (53:45) LISTENER QUESTION: Is it ever ok to talk continue to your ex when you are dating someone new.  No kids are involved.
Join Jerokee, Sho'Mar, Micktorious, and Barlos discuss some of the most thought provoking and talked about topics known to man.  We say what you aren't willing to admit in public.
Special Thanks to Ramon and The Chicano Shuffle for creating the Ask The Fellas Theme Song!