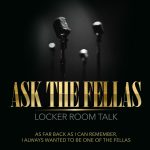 (0:20)  Rrramon from the Chicano Shuffle.
(5:50)  Rrramon has never been to Las Vegas. 
(11:42)  Rrramon teaches the Fellas some new words!
(18:10) Barlos gets caught drinking a Truly.
(21:22) Chicano Shuffle celebrates 3 years of podcasting!
(31:10)  LISTENER QUESTION: Why do men cheat?
(56:00)  10 Question Fire Round.
(1:02:10)  LISTENER QUESTION: Would you pretend to be gay in order to live with a beautiful woman in an awesome pool house?
Join Jerokee, Sho'Mar, Micktorious, and Barlos discuss some of the most thought provoking and talked about topics known to man.  We say what you aren't willing to admit in public.
Special Thanks to Ramon and The Chicano Shuffle for creating the Ask The Fellas Theme Song!