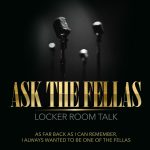 (3:05)  Barlos Goes To Vegas.
(5:00)  Hotel Room Service.
(9:30)  Vegas Sucks!
(13:45) LISTENER QUESTION: Is it wrong for a friend to date an ex-girlfriend?
(21:22) COVID 1 through 19.
(40:10)  Do you discuss ex-girlfriends in your new relationships?


Join Jerokee, Sho'Mar, Micktorious, and Barlos discuss some of the most thought provoking and talked about topics known to man.  We say what you aren't willing to admit in public.
Special Thanks to Ramon and The Chicano Shuffle for creating the Ask The Fellas Theme Song!