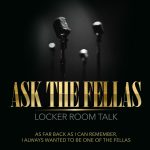 Episode 132
(0:23) Losing money!
(6:05) Investing.
(7:40) WOULD YOU RATHER: Have a girlfriend that gets better as she ages or one that declines as she gets older?
(18:41) PORN: Would you marry a retired porn star?
(27:30) OSO QUESTION: Would you rather?
(40:30) LISTENER QUESTION: My momma always told me to find a man that loves me more than I love him. Is this good advice?