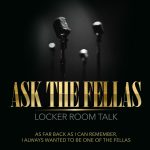 Episode 133
(0:23) I'm not a robot!
(4:30) Scams.
(9:00) Morals.
(10:10) Jerokee's Mom. Ride or Die.
(11:40) Tesla's Bitcoin.
(17:00) Multi-Level Marketing Schemes.
(21:41) Quarantine Tolerance.
(24:30) Vaccinated.
(27:45) LISTENER QUESTION: Do you expect your woman to wait for you if you have to go away to jail or the military?
(35:25) Would you wait without cheating?
(37:15) PANDA's WOULD YOU RATHER?
(44:30) Cheap Valentine's Day Dates.