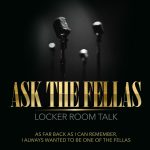 Episode 134
(00:23) Pan
(1:57) Barlos' Rant: POSER.
(10:04)  OSO's "Would You Rather?"  Sounds like a man or ugly girlfriend?
(17:45)  Continued
(21:30) LISTENER QUESTION: Lady Fella writes in.  A friend's husband has an identical twin and she wants to hook up.
(28:30)  A woman told two best friends that she had an identical twin so she could date both men at the same time.
(33:18) Turning a woman into a lesbian.
(38:30)  After the break up: Internet Stalking.
(43:05)  LISTENER QUESTION: Covering for your boy, but lying to your wife.