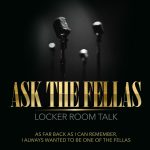 Episode 141
(00:23) Barlos
(03:45) LISTENER QUESTION: Are more positions better for good sex?
(20:08)  Is there a difference between sex and love?
(26:33) Sex Toys.
(30:36) LISTENER QUESTION: Why did my girl get upset that I had a date setup when we were dating.
(44:25) LISTENER QUESTION:What is better?  Little sex but great relationship? Or great sex but constantly fighting?