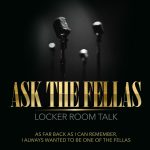 Episode 195
(0:23)  Welcome Pierre from the What Can Go Wrong Podcast.
(06:20) Pierre tried to kill Jules.
(08:50) How do you wear your socks?
(14:45) Kicked out of a bar.
(27:15) You can't watch porn with friends as an adult.
(28:30) Man steals $10,000 from his girlfriend to place a bet…he won $100 million and she wants $40 million.
(32:30) Questions for the Fellas.
(44:50) Jules is fucking crazy.
(48:00) Don't housesit or you will end up whoring yourself out.
(49:00) Would you suck your own?
(53:50) Can you call your family "bitch"?