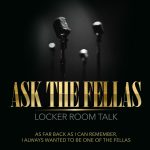 Episode 213
ALTERNATIVE TITLES: 213 – OG Los Angeles, Welcome Back, You Can't Unsee It, Los Angeles, Yeah, But, Rated PG, This Episode is Just For Us, The Dodger Experience, A Tour Around Dodger Stadium, Some Like It Hot, A Walk To Remember, I Was About To Give Up, What If I Died?, Saved By The Bell, Life Goes On,
(0:23) He is back
(10:53) BARLOS RANT: The Fellas are PG-13.
(15:45) Los Angeles, Dodgers Experience.
(20:15) Dodger Game Hike.
(33:23) LISTENER QUESTION: Would you still go on a trip if your friend dies before your planned trip with her?