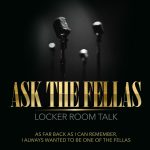 Episode 219
ALTERNATE TITLES: You Know You're Right, What's Wrong, High Five, No Girl Left Behind, House Party, Sex On The First Date, Turning A Hoe Into A Housewife, It's So Hard To Say Goodbye, Mental Health, Mana, Hasta Que Te Conoci
(0:23) Welcome the Madame of Murder
(5:13) Can you leave your girl at hope and continue to a party if she gets too drunk?
(11:22) Can a man sleep with a woman on the first date and have a successful long term relationship?
(22:55) ANNOUNCEMENT: Sho'mar's last show.
(28:15) LISTENER QUESTION: My girlfriend wants to save herself for marriage.
(45:25) Back to the listener question.
(50:10) Favorite Mana Songs