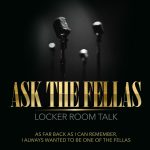 Episode 240
ALTERNATE TITLES: Let It Sit, Poor Man's Ceviche, Cereal Killers, It Was Cold, I Don't Remember It Being That Small, Nostalgia, Mutual Combat,
(0:23) Welcome.
(05:25) Poor Man's Ceviche.
(07:40) Favorite Cereal.
(20:00) Favorite Chips.
(23:20) WOULD YOU RATHER: 7'7" or 3'3"
(40:45) LISTENER QUESTION: Someone cuts you in line: Do you speak up or let it go?
(54:05) LISTENER QUESTION: How can I make my girl be submissive.