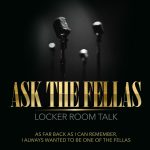 Episode 239
ALTERNATE TITLES:  Bombing, You Never Forget Your Worst One, Bringing Work Home, I Hate Strip Clubs, Getting Soft, Soft Flirting, Soft Swinging, Soft Porn, Getting Soft w/ Sebastian Cetina.
(0:23) Welcome.
(10:55) Attacked on the comic's stage.
(13:50) LISTENER QUESTION: What's the going rate for teeth from the tooth fairy?
(18:33) Cruise Ship to the Mexican Riviera.
(27:50) LISTENER QUESTION: Is it cheating if…
(39:20) LISTENER QUESTION: Is it ok to soft flirt with a stranger?
(45:35) Watching porn and our health.
(50:35) Blue balls and soft core porn.
(53:50) Soft Swinging.
(58:25) Women close their eyes.