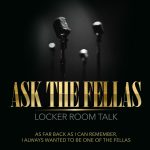 Episode 243
ALTERNATE TITLES: Unbalanced, The Fifth Fella, Double Dip, Tickled Pink, Getting Tickled, Tickle Spot, Big Mistake, Can't Sleep, Won't Sleep, We Need A Break, Hiatus, Ask The Guys, Losing Listeners, Found Money,
(0:23) Welcome.
(05:00) Jaba The Slut
(10:20) The Search for the Fifth Fella.
(12:05) Wings N' Thangs.
(19:02) Double Dipping.
(32:30) Bubble Guts
(34:20) Tickled Pink.
(37:45) Eating.
(39:25) Chilaquiles.
(50:25) Your Ex accidentally sends you $50,000. Would you return it?
(58:47) Big Mistake.
(1:07:50) Can't Sleep, Won't Sleep.