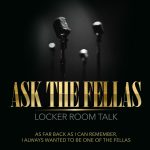 Episode 244
ALTERNATE TITLES: Dangle A Carrot, Carrot and the Stick, Tired, Dangle It In Your Face, Get The Gang Bang Going, A Three-Way, Money Doesn't Buy Happiness, A Esa Torta Le Falta Un Chile, Is A Hot Dog A Sandwich?, You're Thong Is Hanging Out, Who Pays?, Independent Woman,
(0:23) Welcome.
(9:25) Don't tell me what to do, ESL, Downey money, Poor Man's Ceviche, Killing in the name of, Money can't buy happiness, Buying a farm.
(35:15) Does a straw have two holes / Is a hot dog a sandwich?
(42:25) There's something in your nose.
(47:35) Independent Woman.