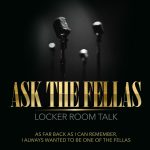 •  (0:00)  Dónde te agarró el temblor?  Where were you when the earthquake hit?
•  (12:50)  If a man buys a woman expensive drinks, is there an expectation of sex.
•  (23:22)  How much have you paid to get a girl into bed?
•  (36:20) Are you prepared for the big one? 
•  (46:15) BACK IN THE DAY:  Saturday morning cartoons, breakfast, y paleteros, raspa huevos, making Kool-aid, making Kool-aid ice cube pops.
Join Jerrokee, Sho'Mar, Micktorious, and Barlos discuss some of the most thought provoking and talked about topics known to man.  We say what you aren't willing to admit in public.