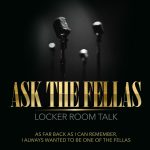 •  (0:00)  Rushing Area 51
•  Do you believe in aliens?
•  (22:50)  LISTENER QUESTION:  Would you date a good woman that has kids?
•   What are the pitfalls of dating a woman with kids?
•  (37:10) BACK IN THE DAY: NES theme song challenge.  Name that tune!
•  (48:30) Juan Gabriel was busting a cap!
•  (58:30) Jerokee has a story about shooting guns for the 4th of July
Join Jerrokee, Sho'Mar, Micktorious, and Barlos discuss some of the most thought provoking and talked about topics known to man.  We say what you aren't willing to admit in public.