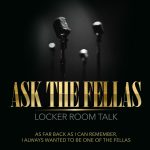 •  (0:00)  The Coconut Challenge.
•  (9:40)  Beer Cholo was cyber banging on Jerokee.
•  (16:20)  Would you date a woman that was dating a Sugar Daddy?
•  (35:10)   What constitutes an orgy?
•  (39:10)   Songs that ripped off another song.  (1.  Taurus by Spirit / Stairway to Heaven by Led Zeppelin  2. Lady Madonna by The Beatles / What I got   3. Eighties by Killing Joke / Come As You Are by Nirvana  4.  The Last Time by Andrew Oldham Orchestra/Rolling Stone / Bitter Sweet Symphony by The Verve  5. Ob-La-Di, Ob-La-Da by The Beatles / Why Don't You Get A Job by The Offspring  6. The Air That I Breathe by The Hollies  / Creep by Radiohead  7. American Girl by Tom Petty / Last Night by The Strokes  8.  Marry Jane's Last Dance by Tom Petty / Dani California by Red Hot Chili Peppers  9.  If I could Fly by Joe Satriani / Viva La Vida by Coldplay  10. Clocks by Coldplay / When Love Takes Over by David Guetta  11. Every Breath You Take by The Police / I'll Be Missing You by Puff Daddy  12.  Under Pressure by Queen & David Bowie / Ice Ice Baby by Vanilla Ice  13. Super Freak by Rick James / U Can't Touch This by MC Hammer )
•  (55:14)  Why some people forget about you when they have found success?
•  (1:06:00)  Outro
Join Jerrokee, Sho'Mar, Micktorious, and Barlos discuss some of the most thought provoking and talked about topics known to man.  We say what you aren't willing to admit in public.