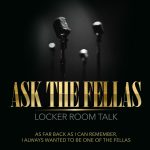 • (7:10) LISTENER QUESTION: When did you know when your girl was the one you were going to marry?
• (23:45) LISTENER QUESTION: Is it OK to check out your sister-in-law and not feel guilty about it?
• (36:50) QUIZ: How gangster is Barlos?
• (43:10) Jeffrey Epstein commits suicide.
• (51:30) Why is a diamond ring the standard to proclaim your love and ask a woman to marry you?
Join Jerrokee, Sho'Mar, Micktorious, and Barlos discuss some of the most thought provoking and talked about topics known to man. We say what you aren't willing to admit in public.