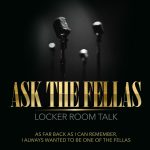 •  (2:00)  1992 Los Angeles Riots and our experience looting and rioting.
•  (19:10)  Barlos' weight loss challenge update.
•  (28:35)  Jerokee is wheezing!
•  (30:37)  LISTENER QUESTION: How can I keep my new husband happy?
•  (45:07)  ShoMar and Barlos have adventures in West Hollywood, CA
•  (51:50)  We love cartoons.  But we love HOT looking female cartoon characters.  New cartoons SUCK!
Join Jerrokee, Sho'Mar, Micktorious, and Barlos discuss some of the most thought provoking and talked about topics known to man.  We say what you aren't willing to admit in public.