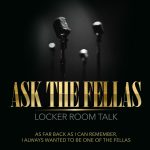 Episode 91
•  (3:20)  Having sex while high.
•  (19:10)  LISTENER QUESTION:  Ideas to get out of a funk during these times  of self-quarantining.
•  (26:50)  Celebrating 420.  The fellas tell their childhood stories of when they got high.
•  (43:10)  Barbershops are essential!  We are cutting our own hair….like an animals.
•  (49:49)  Mexican kids give the worst nicknames.
Join Jerrokee, Sho'Mar, Micktorious, and Barlos discuss some of the most thought provoking and talked about topics known to man.  We say what you aren't willing to admit in public.
Special Thanks to Ramon and The Chicano Shuffle for creating the Ask The Fellas Theme Song!