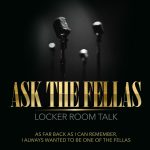 Episode 92
•  (0:20)  Are the fellas misunderstood?
•  (10:00)  LISTENER QUESTION: How did you learn how to drive?
•  (24:35)  Sho'Mar buys an extender…
•  (29:12)  Is the Quarantine Lockdown making us horrible people?
•  (43:10)  What do the Ask The Fellas look like?
•  (48:24)  Would you like to have sex with multiple people?  Polyamory?
Join Jerrokee, Sho'Mar, Micktorious, and Barlos discuss some of the most thought provoking and talked about topics known to man.  We say what you aren't willing to admit in public.
Special Thanks to Ramon and The Chicano Shuffle for creating the Ask The Fellas Theme Song!