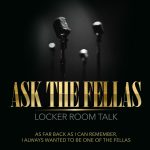 – Who's Next #whosnext Movement. Sepeculating who's next to be exposed as an abuser.
– How much is too much: To pay for a watch
– The News: Kids working for their lunch meal at school, Fergie sings the National Anthem, Celebrity kids are spoiled brats, Lonzo Ball charging $200 for autographs
– Netflix Original – La Casa De Papel (Money Heist) Review
– Would you? Would you date a girl that has hair on her nipples?
Special Thanks to NOH999 & Or What Produx for the dope beats.