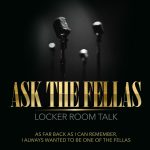 Should you tip at restaurants that don't wait on you. For example, Panera Bread.
Tristan Thompson cheats on Khloe Kardashian. Do you expect every professional athlete to stray from their partner? What would you do if you were a professional athlete?
Did you ever call the Sex Talk 900 numbers that would charge $3.99 a minute?
Would you be ok with marrying a person that is $100,000 in debt.
Special Thanks to NOH999 & Or What Produx for the dope beats.