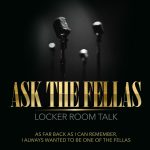 Episode 235
ALTERNATE TITLES: The Problem With Noelia B., Licensed Therapist, Unlicensed Therapy, Trauma, Body Count, Sex In Music, Jersey Shore…is back, Ratchet Stuff, Our Safe Space, Fatherhood, Crossing the Line, Friends Being Too Friendly, Brother/Sister Sensuality, Body Count Will Go Up, Boundaries,
(0:23) Trauma.
(15:45) Father Figure.
(22:45) Meagan Hall: Sexually Groomed.
(45:30) Sex In Music
(48:20) Don't Start Shit, Won't Be Shit.
(1:02:25) Attack Dogs.
(1:07:48) Crossing the line?