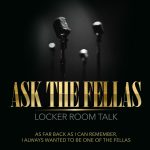 Episode 237
ALTERNATE TITLES:  Getting Older, Tuna Ceviche, Old Injuries, Put It In Your Mouth, Smelly Strings, Sharing Toothbrushes.
(0:23) Barlos is Back…again!
(3:40) Getting Old.
(11:50) Poor Man's Ceviche.
(17:48) What are the whitewashed things that you currently do?
(35:10) Getting Older.
(40:55) Never been injured.
(44:30)  LISTENER QUESTION: Your partner using your tooth brush.
(52:16)  Smelly Strings.
(52:51)  The problem with our society…not enough sex.