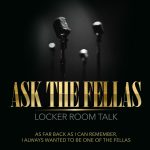 •  Kidnapping scams in San Diego
•  What do you do in scary situations?  Fight or Flight?
•  Music that you love but are ashamed to admit it
•  What positions in porn are just for show and do not work?
•  Do you steal at self checkout?
Join Jerrokee, Sho'Mar, Micktorious, and Barlos discuss some of the most thought provoking and talked about topics known to man.  We say what you aren't willing to admit in public.