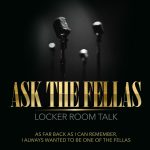 •  Are humans predisposed to monogamy or do we have it in our DNA to have multiple partners?
•  Game of Thrones:  The Long Night
•  Is your TV too shitty to see the latest GOT episode?
•  Would you keep sleeping with your aunt after you find out you are related?  
•  Should Jon Snow and Daenerys keep having sex?
•  LISTENER QUESTION: All-Gender Public Restrooms
•  Do you think prostitutes fake it for every client?
•  Should prostitution be legal?
Join Jerrokee, Sho'Mar, Micktorious, and Barlos discuss some of the most thought provoking and talked about topics known to man.  We say what you aren't willing to admit in public.