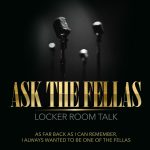 •   Manscaping: Shaving your back for a tropical vacation
•   Annoying ringtones and call-in music
•   How long would you like to live?  Do you want to live to 100 years old?
•   Ask The Fellas never has correct information
•   Ask The Fellas are not knowledgeable in the world of sports
•   Critically acclaimed movies that we haven't watched
•   Carlitos Way, The Godfather, The Matrix, Star Wars
•   GAME:  Would You Rather?
•   The Legend of Cocaine Island: Devise a plan to make money off of "found" cocaine
Micktorious addresses a caller that was pissed off by his comments
Join Jerrokee, Sho'Mar, Micktorious, and Barlos discuss some of the most thought provoking and talked about topics known to man.  We say what you aren't willing to admit in public.