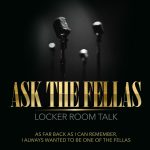 •   Winning the lottery: What would you spend it on?
•   Jussie Smollett:  Do rich people tend to get away with crimes
•   Should you circumcise  your new born child?
•   Male birth control pill in our future.
•   Pineapple on pizza: Yay or nay?
•   What things are you guaranteed to find in a Mexican's house?
•   A phone call from the Man of Leisure!
Join Jerrokee, Sho'Mar, Micktorious, and Barlos discuss some of the most thought provoking and talked about topics known to man.  We say what you aren't willing to admit in public.