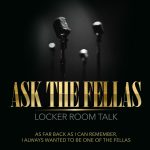 •   Are big money contracts worth it for sports teams?  Mike Trout, Manny Machado, and Bryce Harper.
•   Women of today aren't willing to cater to the needs of their husband like generations before.
•   Crazy songs people like: Dame Tu Cosita by El Chombro,  Chacarron and El Caballo Dorado
•   Music that puts you in to mood – Rainy Days: No Rain by Blind Melon, Rayando El Sol by Mana, Mariposa Traicionera by Mana, Summertime in the LBC by Dove Shack, Blame it on the Rain by Millie Vanilli.
Join Jerrokee, Sho'Mar, Micktorious, and Barlos discuss some of the most thought provoking and talked about topics known to man.  We say what you aren't willing to admit in public.