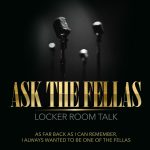 •   Discussing Operation Varsity Blues
•   11 things you should never ask on a first date
•   Would you be able to work as hard as Kobe Bryant and sacrifice almost everything for greatness?
•   Tristan Thompson and Jordyn Woods caught cheating
•   Jussie Smollett's fake assault scandal
•   If you could read women's minds, would you want that power?
Join Jerrokee, Sho'Mar, Micktorious, and Barlos discuss some of the most thought provoking and talked about topics known to man.  We say what you aren't willing to admit in public.
Special Thanks to NOH999 & Or What Produx for the dope beats.