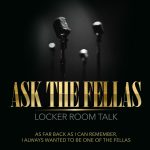 Episode 61
•  (0:00)  Jessica James, R.I.P.
•  (6:00) GAME: How did these porn stars die?
•  (14:30)  Barlos is trying to save the world by ridding the world of plastic
•  (17:30)  Is it ok to checkout a girl that wear very revealing clothing?
•  (27:00)  Vaping: Is there a campaign to ban vaping?  
•  (32:18)  Is there an afterlife?
•  (56:50)  LISTENER QUESTION:  How long would you wait if your wife or long time girlfriend died?
Join Jerrokee, Sho'Mar, Micktorious, and Barlos discuss some of the most thought provoking and talked about topics known to man.  We say what you aren't willing to admit in public.