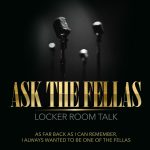 Episode 60
•  (6:40)  LISTENER QUESTION: The fellas talk about when they discovered masturbation.
•  (16:30) Barlos just learned to jump rope.
•  (28:00)  LISTENER QUESTION: Would you be willing to date someone that is bi-sexual.
•  (37:15)  GUESSING GAME:  Top 10 Sexiest Female Professions.
•  (44:05)  Boner pills, Viagra, Cialis, and The New G-Spot
Join Jerrokee, Sho'Mar, Micktorious, and Barlos discuss some of the most thought provoking and talked about topics known to man.  We say what you aren't willing to admit in public.