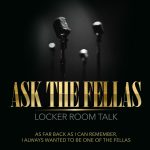 Episode 61
•  (1:20)  Tekashi 6ix 9ine snitches and may be getting some stitches!
•  (19:35) EXTORTION : Sho'mar was recorded while masturbating and now has to pay $1160 for being a pervert.
•  (25:30)  How much would you pay to keep a video from being sent to all of your e-mail contacts?
•  (33:25) LISTENER QUESTION: Would you be ok with your spouse going to lunch alone with a person of the opposite sex?  My guess is that the listener listens to Pura Cultura Podcast because they discussed this exact same topic on their latest show.  Go listen!  They handled it much better.  
•  (43:33)  GAME: We play a song, you guess the movie it appeared on.
Join Jerrokee, Sho'Mar, Micktorious, and Barlos discuss some of the most thought provoking and talked about topics known to man.  We say what you aren't willing to admit in public.