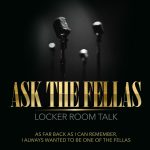 Episode 63
•  (2:00)  Barlos gives us feedback on the show he was absent.
•  (6 :20)  Instagram finally removes the Activity Tab.  We can now like the Sancha's pictures. 
•  (17:15) LISTENER QUESTION: Is it a bitch move for a guy to to file a sexual harassment complaint against a woman co-worker?
•  (37:10)  What are the best and your go to foods when drunk.
Join Jerrokee, Sho'Mar, Micktorious, and Barlos discuss some of the most thought provoking and talked about topics known to man.  We say what you aren't willing to admit in public.