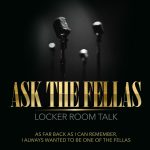 Episode 64
•  (1:40)  Jerokee and Micktorious have been cursed.  They believe they were victims of brujeria.  Now they need a limp (cleanse).
•  (14:00)  Our friend is having a baby, she may need a vaginoplasty.  
•  (20:00) LISTENER QUESTION: When it comes to dating women: What are turn ons and turn offs?
•  (39:06) LISTENER QUESTION: While drunk: What have you done that you regret and wouldn't do otherwise if you weren't drunk?
Join Jerrokee, Sho'Mar, Micktorious, and Barlos discuss some of the most thought provoking and talked about topics known to man.  We say what you aren't willing to admit in public.