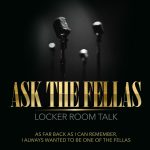 Episode 65
•  (3:12)  When we die, we have special instructions for our family on how we want to get buried or cremated.
•  (16:05)  LISTENER QUESTION: 2 year relationship: When is it appropriate to get rid of pictures of your ex-girlfriends?
•  (29:41)  Are we becoming our parents?
•  (37:10)  LISTENER QUESTION: How can I get out of Jury Duty?
•  (50:20)  The son of El Chapo gets caught in Culiacan, Sinaloa, Mexico
Join Jerrokee, Sho'Mar, Micktorious, and Barlos discuss some of the most thought provoking and talked about topics known to man.  We say what you aren't willing to admit in public.