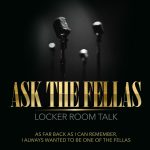 Episode 66
•  (2:55)  Fondest Halloween memories as youths.
•  (16:00)  Kids having rock fights and street fighting in dirt lots.
•  (22:50)  Fighting the bullies.  
•  (32:10)  LISTENER QUESTION: Do drunk people tell the truth?
•  (43:05)  Bachelorette gets recorded while making out with a random guy, then the video goes viral.  Would you go through with the wedding?
Music by Baruc – Can't Stop
https://open.spotify.com/album/0XRySNzQ2rdgAT2ZKG23dE?si=ytomywV5R_OE9nngsLobGQ
Here's a link to the song
Join Jerrokee, Sho'Mar, Micktorious, and Barlos discuss some of the most thought provoking and talked about topics known to man.  We say what you aren't willing to admit in public.