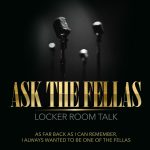 Episode 67
•  (7:55)  T.I. takes his daughter to the gyno to make sure his daughter's hymen is still intact.  Would you have a double standard with your kids (treat boys and girls differently)?
•  (25:45)  Barlos got free wings from Wings & Thangs
•  (29:45)  LISTENER QUESTION: How do you get out of the Friend Zone?
•  (2:55)  What are the signs you are a Booty Call?
•  (50:40)  Popeye's Chicken Sandwiches!
Join Jerrokee, Sho'Mar, Micktorious, and Barlos discuss some of the most thought provoking and talked about topics known to man.  We say what you aren't willing to admit in public.