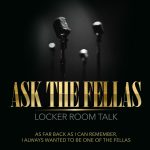 Episode 70
•  (8:33)  Shootout in Mexico…AGAIN!  Would you release a gang member if you were the president?
•  (17:33)  Would you eat expired food?  If so, what would you eat?
•  (25:08)  Failed hobbies and the money we've wasted.
•  (33:10)  Charles Manson and his love for art!
•  (35:45)  LISTENER QUESTION: Do you have friends that likes to make fun of you but can't take a joke when it's pointed back at her?
•  (41:40)  Why do women have to "Freshen Up" right before the couple gets intimate?
•  (47:25)  Would you stay with a woman if they are perfect except the fact that she is bad at sex?
Join Jerrokee, Sho'Mar, Micktorious, and Barlos discuss some of the most thought provoking and talked about topics known to man.  We say what you aren't willing to admit in public.